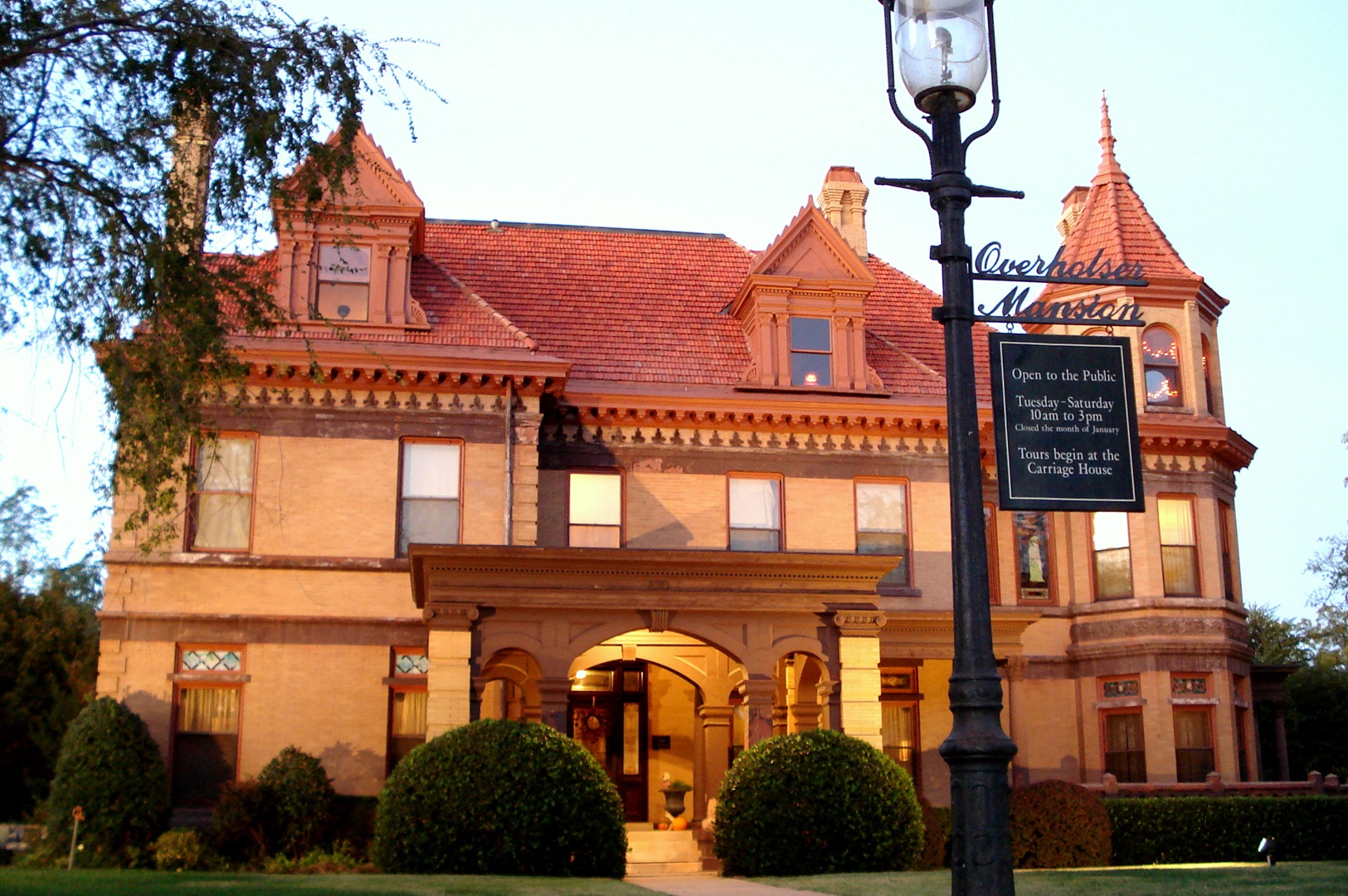 1903 Henry Overholser Mansion
Constructed by Henry Overholser, referred to as the "Father of Oklahoma City," and his wife Anna, the Overholser Mansion is considered the first mansion built in Oklahoma City. David Jay Perry, the son-in-law of the Overholsers, sold the mansion and all of its belongings to the Oklahoma Historical Society in April 1972. Preservation Oklahoma has been the caretaker of this Oklahoma City treasure since 2003.
Realizing that preservation is critical to the understanding of our past, POK has increased programming for the mansion so that the public can learn from structure. Guides tours are provided so that visitors can learn the stories of not only the Overholser family, but of its servants, and neighbors. In order to preserve the structure for future generations, POK has overseen an extensive restoration of the mansion's exterior. Nearly $750,000 was raised through the generosity of local companies, foundations, and citizens. Since 2008, the original windows, roof and several chimneys have been repaired. The final phase of restoration, the removal of paint and the repairing of the sandstone and balustrades, will be completed in the fall. POK's mission continues to be "promoting historic preservation statewide" and that mission is achieved as closely as the work outside our front door.
For over 110 years, the Overholser Mansion has stood proudly on the Oklahoma plains. It has served as a center of social life and the place of weddings, receptions, births and deaths. It stands as a reflection of Oklahoma City's beginnings and also represents the hard work of preservationists who sought to preserve its legacy. Without the dedication, forethought, and tenacity of these individuals, this piece of Oklahoma history could have been lost forever. In that vein, this structure represents what Preservation Oklahoma hopes to achieve statewide—the protection and preservation of these landmarks of Oklahoma's past.